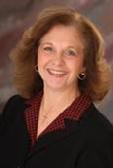 Marie M. Loeffler
Marie M. Loeffler began dancing at an early age and never stopped. After years of training, she ventured into the world of professional dance: first as a performer, then choreographer and studio owner, and now focusing her talents on the administrative side of the business. She has managed multiple locations of her own dance studio, choreographed and presented a wide variety of productions, designed curriculum, and taught dance classes for students of all ages and abilities. She currently presents workshops incorporating movement into a musican's performance and uses her training to present entertaining and interactive business seminars on various topics including leadership skills and effective communication. Her experience includes self-employment, a university performing arts center, a nationally recognized ballet school, and several non-profit organizations. Marie holds a Bachelors degree in Behavioral Science and is a Certified Life Purpose and Career Coach.
"My experience and education in performance, administration, and human behavior can benefit your business from dealing with solidifying your vision, to dealing with difficult customers, streamlining you policies and procedures,
and organizing your most complex productions."
~ Marie M. Loeffler, Director
The Organized Studio
"Marie has an innate skill when it comes to seeing what needs to be done and doing it despite all obstacles.
Having owned my own business for 30 years, I know what it takes to be successful, and Marie has it all
in one no-nonsense package."
~ Olivia Gale, Owner and Artistic Director
On Stage Studios and Raven's Wing Entertainment Com
"Marie is skillful at identifying areas that need improvement and taking action to make positive change happen"
~ Peter Stark, Director
Orlando Ballet School